Houston's One and Only Live Jazz and Live DJ Blend
Enjoy Entertainment That Stands Out from the Rest
Have your big day be talked about for years to come by bringing a live band/DJ hybrid to your wedding!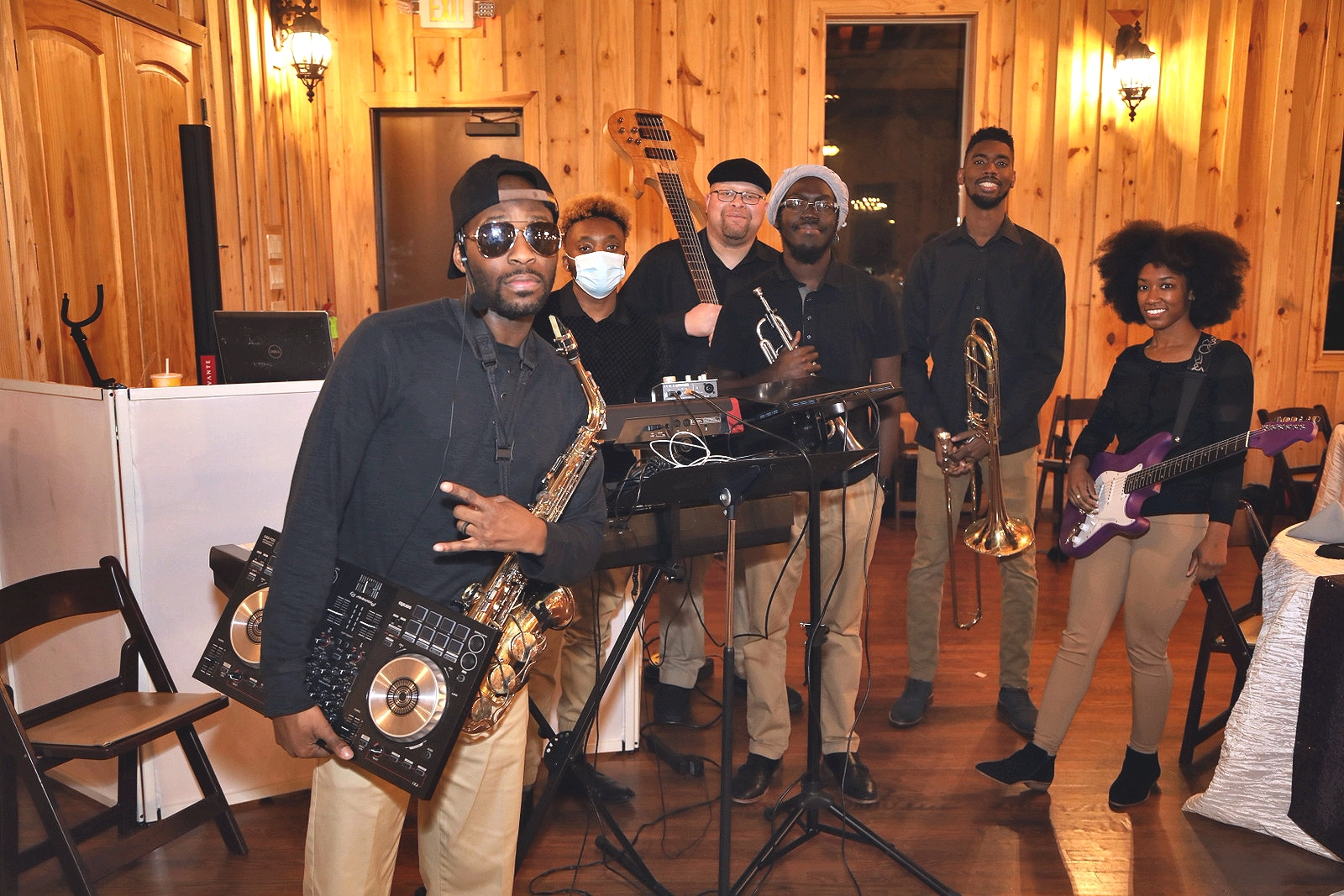 "I absolutely loved them….very talented and versatile."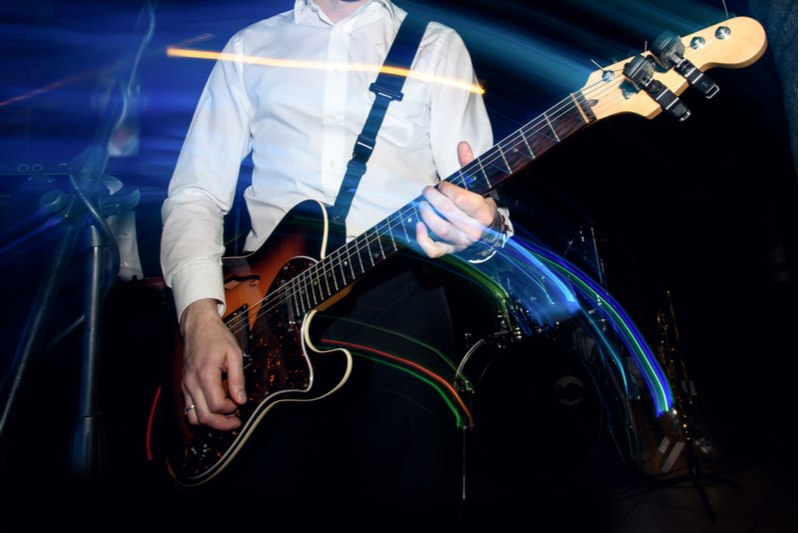 Vinyl Fuzion
Vinyl Fuzion plays every major genre including Hip-Hop, r&b, jazz, Top 40, country, soft rock etc, if you can hum it, we can play it!!!! This band was birthed from Hip-Hop Saxophonist Clarence Riley performing, followed by a DJ Set. One evening, our drummer caught a flat tire, and Clarence suggested having the DJ play tracks, while the band plays over them. This concept went over so well, that the band continued playing along as the DJ started spinning records and that's how the Vinyl Fuzion concept was born.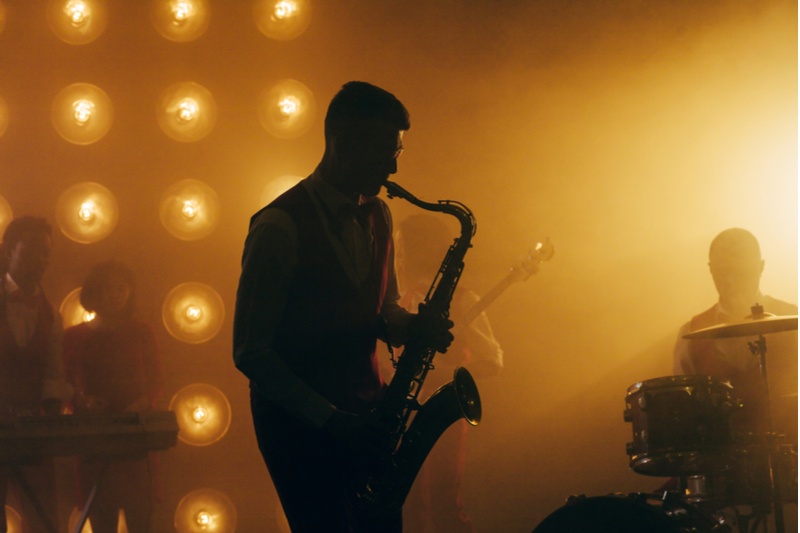 The Hip-Hop Saxophonist
Clarence has been playing saxophone since the age of 14 when he started high school. He joined band because he wanted to play his favorite songs on the radio at the time (DMX What They Really Want) From there he started playing sax at church (his choir voice was awful, so the switch was welcome) and after high school he started playing professionally. He loves music and people (he can't stop talking) and performing is his passion.
"I am excited to rate Vinyl Fuzion because they have exceeded my expectations when I hired them to perform at my wedding. I was skeptical about hiring a band/DJ hybrid at first, but I had the backing of my buddy to go ahead and use them for the job. They started off with live jazz for the cocktail hour, then as the DJ took over, the band played along with EVERY SINGLE SONG, right until the end of the reception. Overall, you guys made my wedding a success and Candice also sends her love. It's been two years now and I still appreciate you guys, thanks Vinyl Fuzion, Great job."
Check Availability